When I think of the winter, I think of snuggling up with big fuzzy blankets, sitting around a fire with loved ones, and eating really good food. Winter meals are just superior in my opinion. A hearty pot roast, comforting chili, and my favorite, a big bowl of cozy soup.
There are two main reasons why I love soup so much:
It makes for amazing and lasting leftovers
The cleanup is SO easy because it's all in one pot!
Casey and I make a lot of soups around here. We love to make a big batch of soup on Sunday or Monday and eat it for lunch for the rest of the week. It's great for the whole family because Blakely can eat most of the ingredients too since they're so soft… and she definitely approves of all of the soups I'm about to share too!!
OUR TOP 5 WINTER SOUPS:
I can't even count how many times Casey and I have made this… and we are still not sick of it!! We made it in the summer, in the fall, and now finally in the winter where it just tastes even better. The Italian sweet sausage mixed with the white beans and kale make this soup not only hearty and healthy, but incredibly flavorful. We always serve it with a fresh baguette from the bakery with butter and garlic!
We have made this soup twice this season – once with leftover thanksgiving turkey and once with shredded rotisserie chicken. Both were equally incredible!! This is the ultimate comfort soup loaded with simple and healthy ingredients! It is so light, yet filling, and only takes 30 minutes to come together. It pairs well with ciabatta!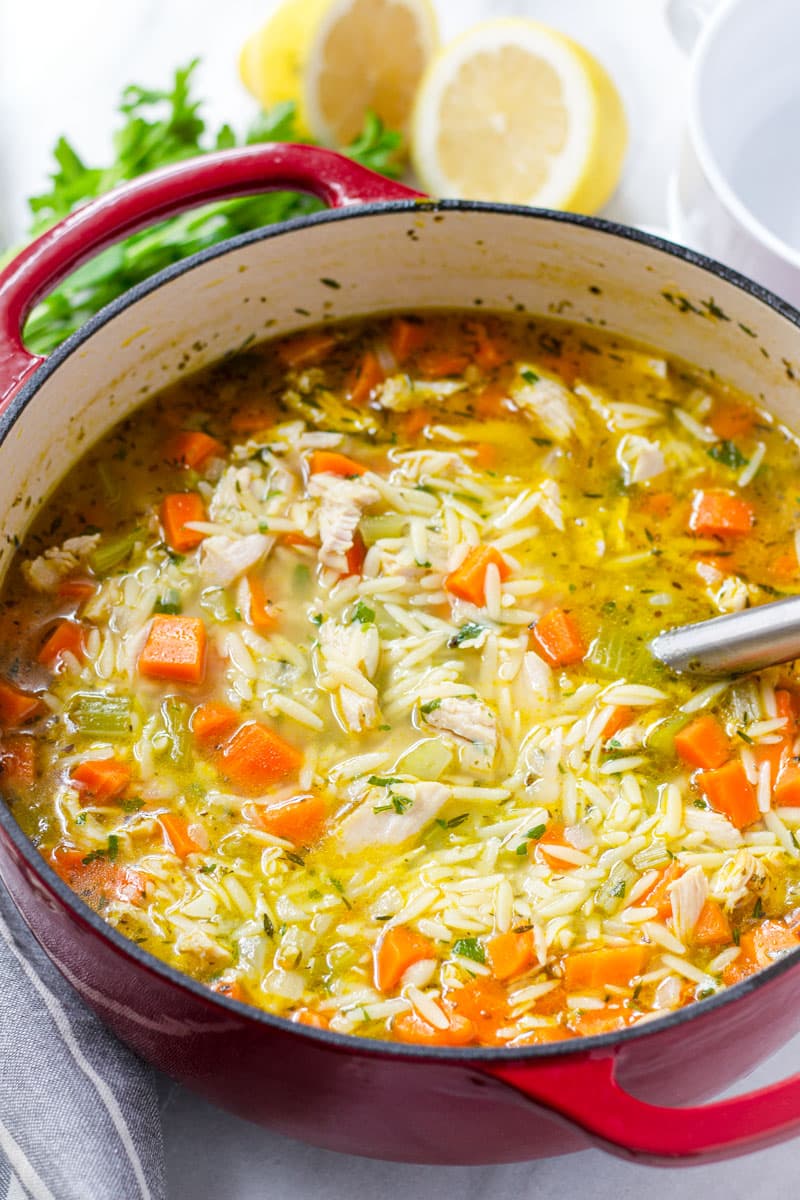 Yallllll if you are a lemon and garlic fan like me, this soup is an absolute dream. I find myself craving this soup too often! The flavor is so prominent and absolutely delicious. This soup is perfect for cold season since it is packed with tender vegetables, lots of lemon, many fresh herbs, and caramelized garlic. I love that this soup has orzo in it for some carbs which makes it even more hearty. There are a few different ways to make this listed in the recipe, but we did it on the stove top served with a baguette!
TACO SOUP
Casey and I CRAVE this soup when it is cold out. It is the ultimate homey meal. I actually had this soup for the first time a year ago! After Blakely was born in December 2020, we went to visit his family for a week and one night his parents cooked this soup and I fell in love!! Unfortunately the recipe we use for our Taco Soup is Caseys' family's recipe, but I found a few taco soup recipes that are all similar and look just as delicious!
Nothing is better than a hearty and nutrient filled soup, and this one is definitely that! Not only is it loaded with protein from the sausage and tortellini, but you are getting your veggies in with the spinach and carrots! Casey's mom made a similar recipe for us before New Years Eve and it was so delicious that we ate off of it for days! It made so much! I was then recommended this recipe by a friend and it turned out perfect. A big bowl of comfort and healthy!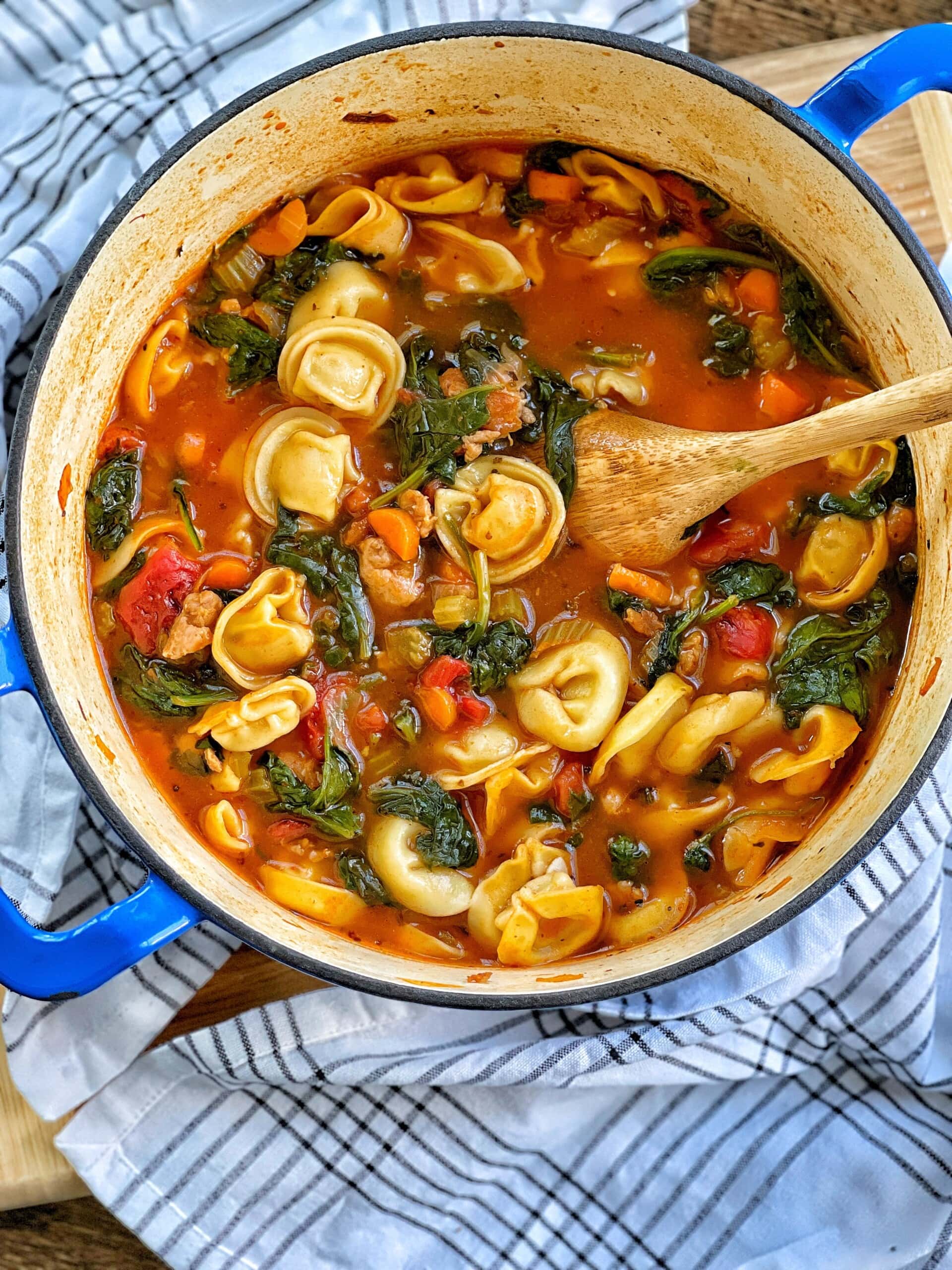 Let me know in the comments what your favorite soup recipe is.. I'd love to know!!
Stay Well,
Courtney