Who doesn't love to talk about weddings!? It's such an exciting time and it is finally starting to sink in!
If you don't know me, hello and I'm so glad you're here! My name is Courtney Asbill and I double as an Atlanta based blogger and a stay at home mama to my beautiful, spunky one year old Blakely. I met my fiancé Casey our freshman year of college at the University of South Carolina in a bar… I know, romantic. We immediately hit it off, and funny enough, he told my friends within days of knowing me that he "was going to marry that girl." At the time, it scared me lol!! But looking back, he was and still is a man of his word!
We started "officially" dating at the beginning of my junior year of college. Fast forward almost 3 years later and we are engaged, planning our spring wedding in the place we met and fell in love – Columbia, South Carolina. I wrote a whole post on our proposal story that you can find here!
February 2022 was our engagement month and we really wanted to enjoy and celebrate it before we jumped into planning a wedding. We had intimate celebrations on both sides of the family which was so special. We both preferred that more than having a large engagement party.
It is now almost April and I plan to take you guys along for my whole wedding planning journey. As you know this is part 1, so over the course of the next year I'll be sporadically updating you all on the wedding planning process!
March 2022: 15 Months Before The Wedding
March was a jam packed month full of calls, emails, venue tours, budgeting and negotiations.
TIP #1 Something I wish Casey and I did before we started venue searching is sit down together and write down what is most important for us on our wedding day. For me now, they are:
good food, good drinks & a fun and engaging DJ or band
make sure that the venue and venue decor reflects Casey and I as a couple
private venue (not open to public)
having time to talk and thank everyone for coming
incorporate southern charm and a Charleston feel
What I've come to find out in the midst of planning my wedding is there are a lot of opinions out there, but at the end of the day you have to stay true to what you and your fiancé envision for that day.
TALK BUDGET:
The first thing we actually did (which is equally important) was sit down with my parents and talk through the budget.
TIP #2 It's so important to make the budget clear in the beginning so you can plan accordingly and avoid over spending. This wedding budget breakdown was a helpful guide to see where most of the money should be allocated. We used Google Sheets to create one for us which worked great.
Creating a realistic budget was where we found out what was most important to me and most important to Casey.
For example, at the start of wedding planning one of Casey's nonnegotiables was to have an open bar. We found that if we were to do a full open bar, we'd have to cut the guest count down to stick to our budget, and in turn leave out some friends he wanted there. He realized that it was more important to him to have everyone he wanted there and so we compromised to having beer, wine, and a his and hers signature cocktail instead of an open bar.
When creating the budget, it's important to know approximately how many guests you want.
TIP #3 Casey and I created a list in Google Docs of all of our family on both sides and friends with a few plus ones to help get a general idea of guest count (because this will be huge factor when it comes to budget).
With a few added plus ones, we were SHOCKED when just family came out to be a little over 75 people!! We had originally thought we wanted 150 people, but in order to stick to the budget that number had to be closer to 130. We didn't want too large of a wedding so I think having around 130 people will be perfect.
TALK VENUE & DATE: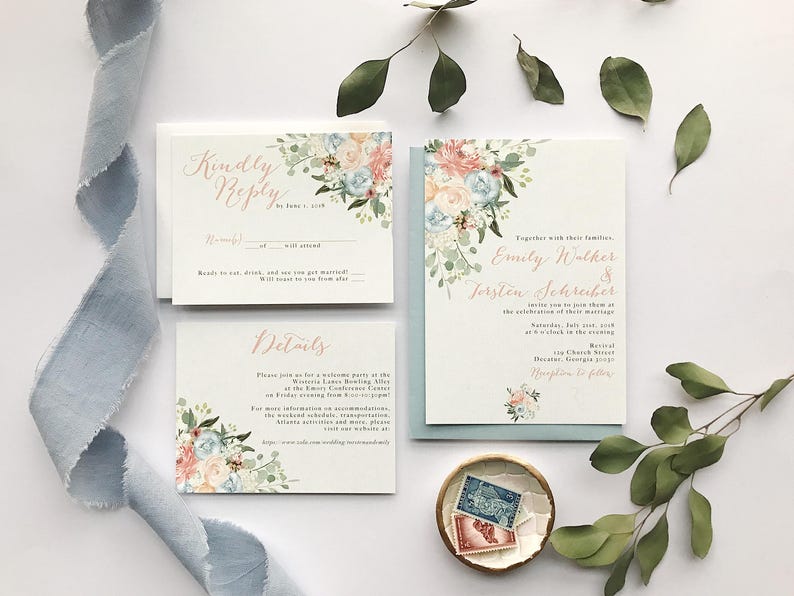 My wedding planning journey started with my heart set on Charleston, SC. I know Charleston is a big wedding destination, but for Casey and I it's where we grew up so it means a lot to both of us.
Some of our wants in a venue included having an outdoor space for ceremony and reception, having the ceremony and reception at the same venue, and it to be a private space- not open to the public at the time of the wedding.
TIP #4 Look for a wedding venue as soon as possible if you are having your wedding in a destination wedding hot spot. I found a lot of my stress from wedding planning came from thinking there would be no spring 2023 dates available since the majority of the Charleston venues only had June and July open.
I looked at venues downtown Charleston, I looked in Mount Pleasant, I looked on James Island and Johns Island, and I just couldn't find anything that fit our budget with all of the extras that go into a wedding. For anyone interested, here are some of the Charleston venues we considered:
The Gadsden House (my #1 choice at the time)
The Cedar Room (also loved)
The Island House
Lowndes Grove
Boone Hall
The Thomas Bennett House
The Legare Waring House
Magnolia Plantation
Cannon Green
AND MORE. After weeks and weeks of research, phone calls, emails and even a *virtual* venue tour, I decided that the vision I have for my wedding can't be comfortably done in Charleston. Since Charleston is such a hot spot for weddings, they prices there for everything are insane!
I won't lie, I was disappointed at the time. But I am a true believer that everything happens for a reason.
Not even a day or so later I found the venue Casey and I will be getting married at in Columbia, SC. It checks all the boxes. It's affordable, it comfortably holds how many guests we want, it has a southern charm feel with Spanish moss filled trees, it's private, and it's in the city Casey and I's journey started and flourished. After finding this venue I felt so much peace about it that I never felt with any of the venues in Charleston.
Once we found a venue we loved, we started to set a date. I've always known I want a late spring/early summer wedding. Besides the pollen, spring is one of my favorite times of the year. Plus, I knew I didn't want it in the fall because it would clash with football season lol.
TIP #5 If you're on a budget like me, before setting a date at the venue make sure you have priced out everything. This includes catering and alcohol + taxes and gratuity (a huge chunk of the budget), dress/shoes/veil, DJ or band, photographer, videographer, transportation, wedding planner, rentals, decor, flowers, hair and make up, and so much more. It adds up quick! Quick shoutout to my mom for the endless hours she has helped me price things out!
Now that we have a date and a venue, we started to look for a wedding planner. In college I was in Alpha Delta Pi, and one of my advisors doubled as a wedding planner! Her business, Alexandra Madison Weddings, is exactly who I wanted for my wedding. I immediately reached out to her and set up a phone call!
Compared to some of the planners I had reached out to in Charleston (who STARTED at over $9000), Alexandra Madison Weddings is not only reasonably priced, but I know can execute the vision I have.
TIP #6 If you're wanting a wedding planner, make sure to look at their portfolio on their website to see some of their past weddings they have planned. It can be a good indicator on if their style and planning method aligns with yours. I also got the chance to talk with someone who had Alexandra plan their wedding which was a huge help to hear such positive feedback.
It's safe to say March was busy busy busy with wedding planning. We covered the budget, the venue, a tentative guest list, the date, and a wedding planner. I can't wait for part two where I'll have hopefully found THE dress and can fill y'all in on a little more details!
Part 2 Preview:
wedding dress shopping
wedding vision board
in person venue tour
engagement pictures
send out save the dates
Stay Well,
Courtney